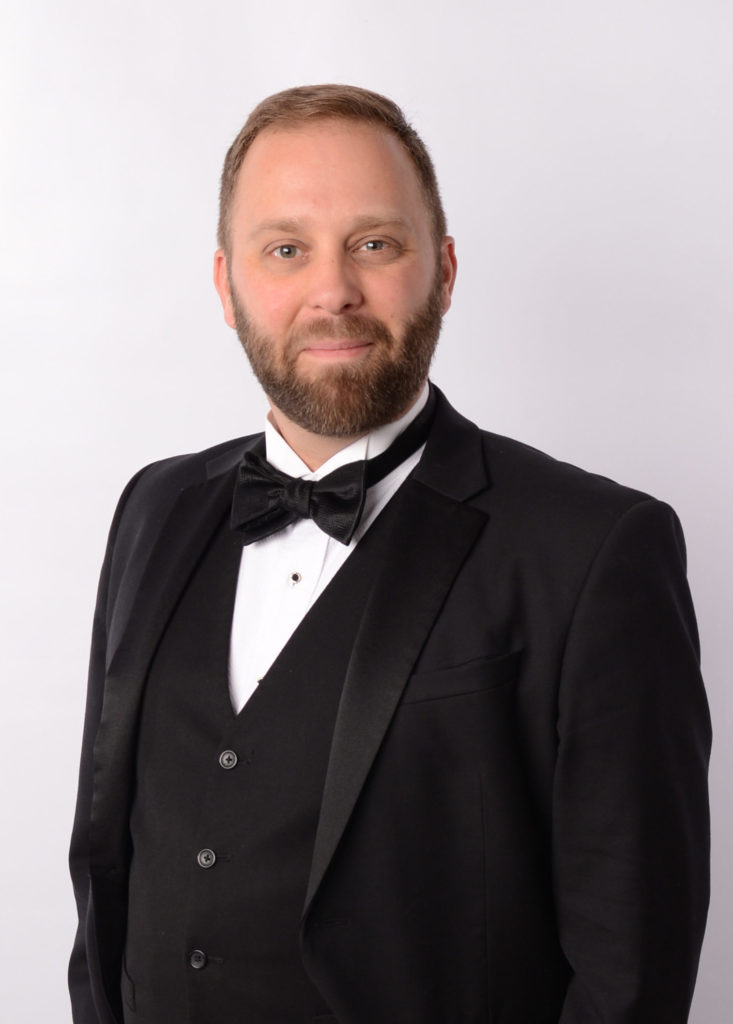 Charles Latshaw is the Music Director of the Grand Junction Symphony Orchestra in Colorado, and the Flagstaff Symphony Orchestra in Arizona.  Until 2016 he was the director of the Kent/Blossom Music Festival and the Kent State University Orchestra. He previously served as artistic director and conductor of the Bloomington Symphony Orchestra in Indiana. Latshaw has also held conducting positions with the Indianapolis Symphony, Columbus Indiana Philharmonic, Washington Sinfonietta, and Ars Nova Chamber Orchestra. He was selected by members of the Vienna Philharmonic as their Herbert von Karajan conducting fellow in 2007. He holds a master's degree and a doctorate in instrumental conducting from the Indiana University Jacobs School of Music.
Latshaw is firmly dedicated to bringing orchestral music to new audiences, especially young people. He has taught band, choir, general music, and musical theater to students of all ages. He has served as faculty for summer music programs, including the Rocky Ridge Music Center, Columbus Indiana Philharmonic Strings Camp, and Palace Theatre summer programs. He has led "Side by Side" concerts for high school students with the Indianapolis Symphony, Columbus Indiana Philharmonic, and the Bloomington Symphony Orchestra. An enthusiastic advocate of new music, Latshaw enjoys programming accessible and exciting contemporary works, often of his own commission. He has premiered more than thirty new works for ensembles ranging from chamber groups to youth orchestras to full symphonies.
Latshaw's performances are not limited to the podium. He has held the position of principal trumpet in orchestras in Ohio, New Hampshire, and Massachusetts. He has performed with jazz bands as a trumpet player, vocalist, and band leader. He has appeared in acting and singing roles with the Palace Professional Theater of Manchester and the New Hampshire State Opera. Performance tours have brought him to Germany, Austria, and the Czech Republic, as well as across the United States.
Along with his wife, Kelley, and their dog, Henry, he enjoys spending time in the woods, camping, hiking, and skiing.